Peyton Sawyer [OTH] Hair!Spam
Just a small pic!spam of Peyton's infamous hair through the first four seasons.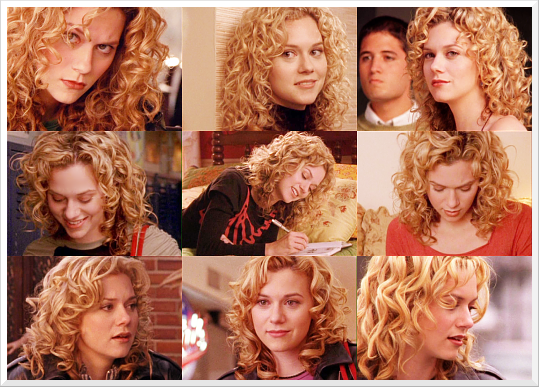 I love how wild and curly her hair was in s1, it just fits the character for me. Just look at it, gah so gorgeous. It was so hard for me to choose which caps to use for this season, I tried to capture the way her curls altered as the season wore on but I got stuck there in the mid-season eps...my bias shows.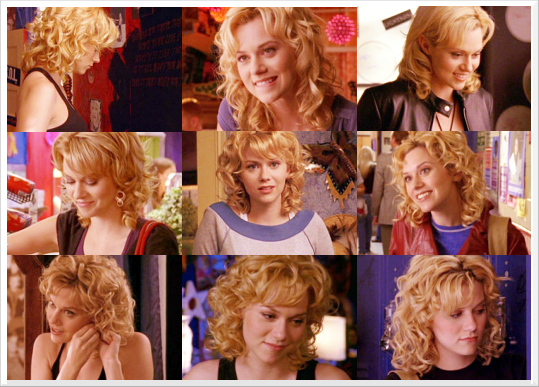 Honestly...I don't really like her hair in season two, I can't describe it really, there was just something off about her whole look in that season. But I decided to include the season anyways since it's still Peyton and I'm OCD about things like this, heh. All jokes aside, the caps I chose for this spam were hair moments that I either liked or didn't think were so bad. Her hair made a serious change from the beginning to end and it's noticeable.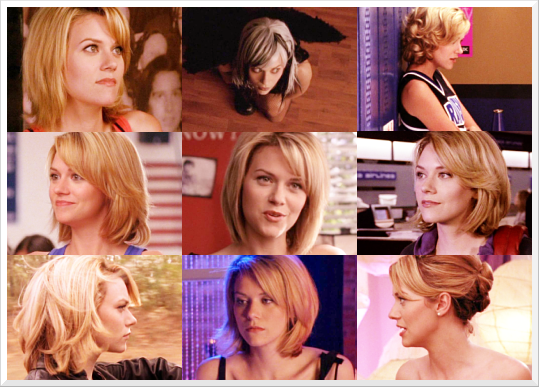 It took me ages to accept Peyton with short, straight hair because for me Peyton is all about her curls, but after some time I began to realize how kickass that style was and it made sense for her at the time. She managed to make the bob cut edgy and rock-and-roll. Though it did look very pretty and feminine in the finale, too bad there aren't better shots of her with her hair up, it was sooo pretty.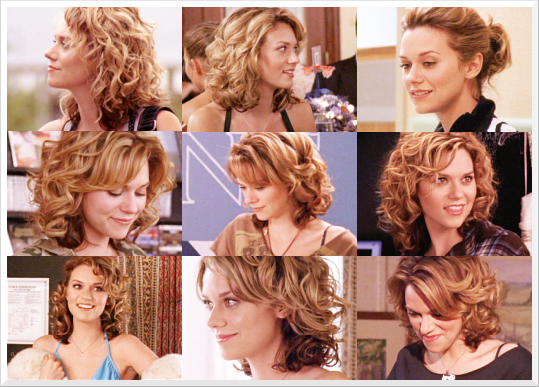 The return of the girls! I almost wept for joy when I saw her sporting the curls again. Okay, not really, but I was still happy. I actually loved the long, soft curls on her, it gave her a more mature and soft look which by that point I found appropriate. Plus she put her hair up in those cute pony-tails a few times which I love. And I really liked her bangs in this season and I usually hate bangs so props to her for making me actually like them. Oh and I have no idea why the coloring on these caps came out so different from the others, I was too tired to match it up to the others better.
That concludes my hair spam, hope you all enjoyed it as much as I did making it. :]
Note:
Please don't steal my pictures, I spent hours colorizing these caps so I'll be very cranky if someone steals them without bothering to credit my hard work.
feeling:

accomplished